Cactus Blue Bonaire has new owner & proprietor! ?>
Cactus Blue Bonaire has new owner & proprietor!
As of April 2016 it is official. I – Thamara – am the new owner of the Cactus Blue Food Truck.
In 2013 I have worked for the first owner and founder 'Chef Hagen' and he himself taught me. So you can expect Hagens' Island-Famous Burgers and the Lionfish Burgers as you've known them from before.
We will keep the same recipes from those early days 'cause that's how they got famous and I'll be cooking in the truck myself. So there will be renewed consistency in operations, quality, service and taste!
In March 2016 I had the chance to become the new owner & proprietor of the Cactus Blue Food Truck and it took me about half a second to decide. Due to the fact that I had already planned a long travel-trip when the Cactus Blue acquisition came about: the Food truck will be CLOSED during low season for 6 months (April to September 2016).
After a great cleanup and if everything goes according to plan, we expect to re-open on October 5th 2016 at the well known spot on Donkey Beach.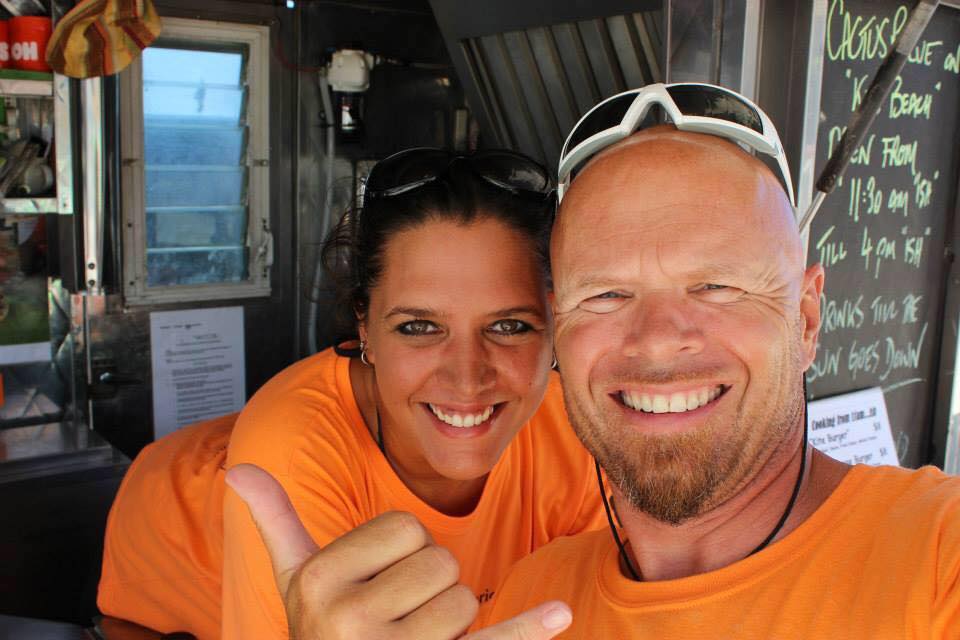 On the Cactus Blue on the Beach Facebook-page
I will post updates regularly to keep you informed and to communicate about our re-opening in October.
We are looking forward to serving you're the best hamburgers and Lionfish Burgers Bonaire has to offer for many years to come Starting October @ Donkey Beach Bonaire!
We'd love to see you then 😃
Thamara & Harry (a.k.a. TAFKAH)